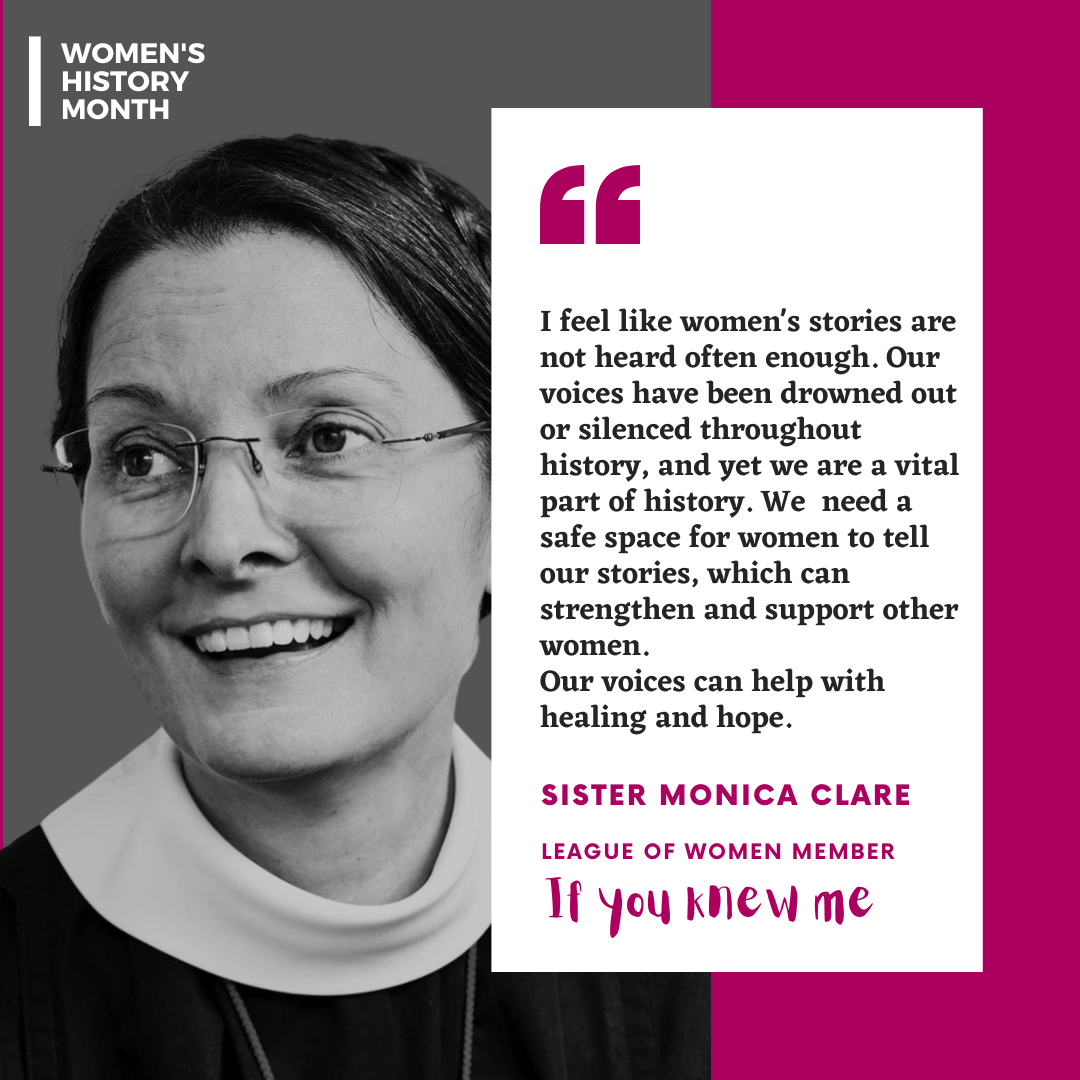 The party goes on!

It's National Women's History Month. This year's theme is "Celebrating Women Who Tell Our Stories."

At If You Knew Me, we tell powerful stories from the inner lives of women. Our podcast show documents, shares and elevates women's true stories.

In late 2022, we formed a League of Women to support and expand our mission. We selected eight women leaders – forward-thinking ladies who wanted to bring an open-mind and open-heart to the work of documenting women's true stories.

This month, we are celebrating our League Ladies, one by one, and highlighting their diverse beliefs in the power of capturing and publishing women's stories.

Meet Sister Monica Clare, a founding League member.

Sister Monica Clare is the Sister Superior of a Convent in Mendham, NJ - The Community of St. John Baptist. They are vowed nuns in the Episcopal Church, living a life of prayer and service. Before she entered the Convent she worked in entertainment advertising in Hollywood for 20 years.
She's also a TikTok sensation where she shares windows into her daily life, her skin care routine, and the latest books she's reading.
Sister Monica shares: "I support If You Knew Me because I feel like women's stories are not heard often enough. Our voices have been drowned out or silenced throughout history, and yet we are a vital part of history. 'If You Knew Me' provides a safe space for women to tell our stories, which can strengthen and support other women. Our voices can help with healing and hope."

We appreciate Sister Monica's generosity, humor and authenticity.

Photo of Sister Monica Clare by the immensely talented Mackenzie Stroh.