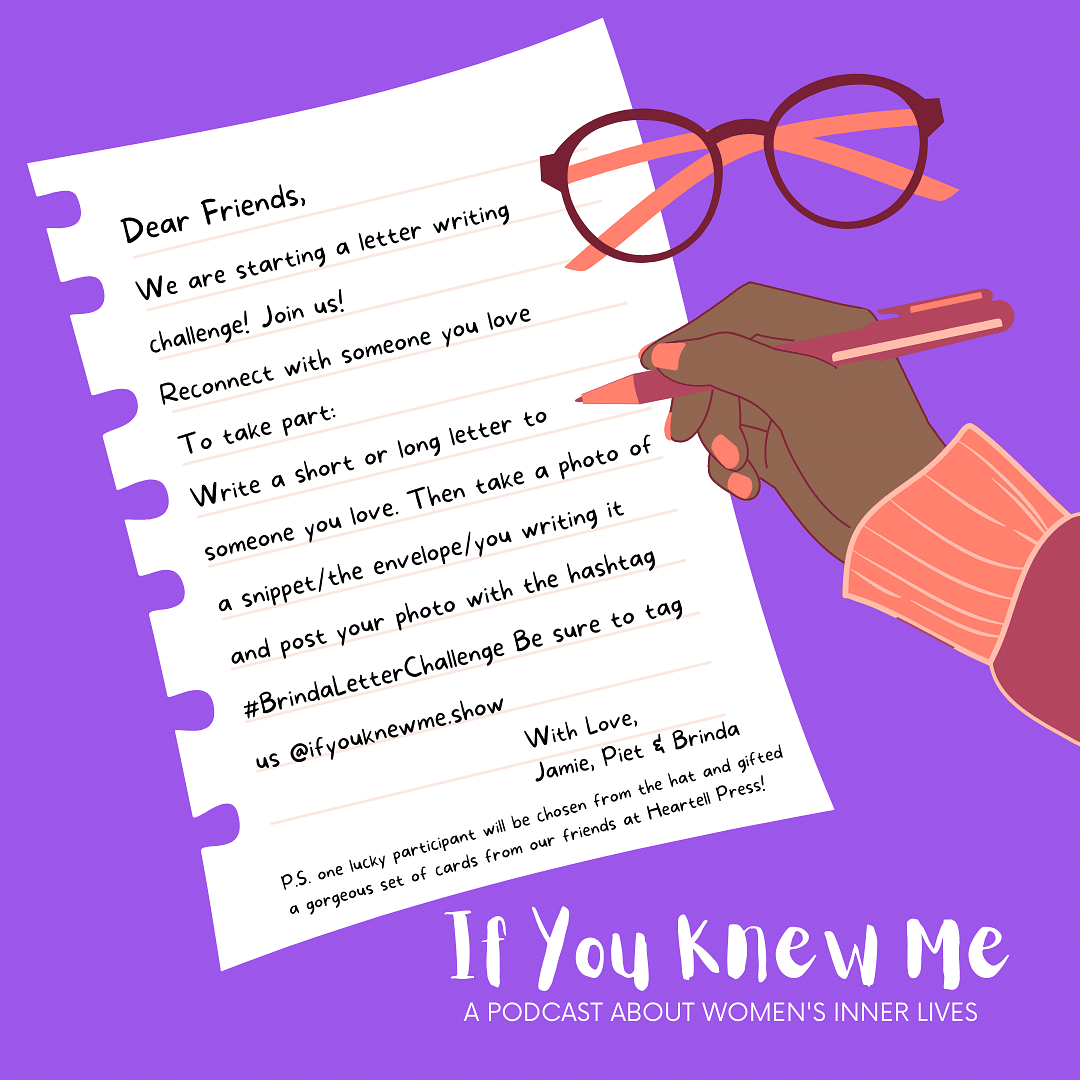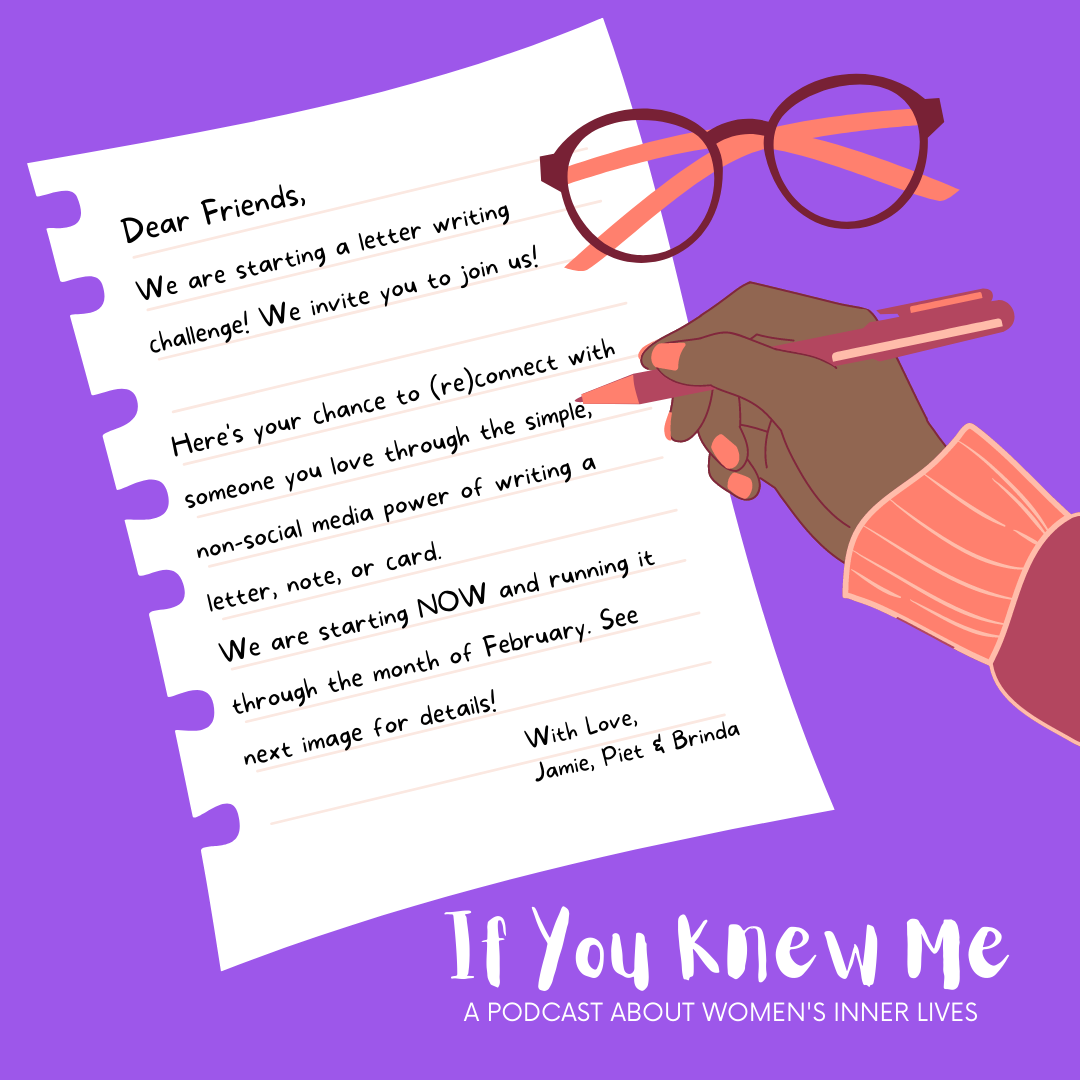 In our show's very first episode, we told the story of a woman named Brinda van den Berg who lost her mom when she was just two years old. Her story of early mother loss is profound, although it's not that uncommon. In her episode, Brinda shares what it was like growing up without a mom, and now that she's a mother herself, what it's like mothering without a mother.
This past week, we invited Brinda back on the show to gives us an update about what's happened in her life since telling her story on our podcast one year ago.
In this 'Where She is Now' follow-up episode (#40), our show's host, Jamie Yuenger, proposes to Brinda to a letter to her own kids. At some point, Brinda mentioned that she wishes her mom had written her a letter before she died. We thought it would be meaningful and fun to challenge Brinda to write a letter to the her own kids about who she is - the kind of letter that Brinda wishes her mom had written to her.
And now, we invite you to join us in this letter writing challenge. Write your own letter over the month of February.
It's easy to take part:
1. Write a letter to someone you love - short or long!
2. Take a picture of some element of the letter experience (envelope, snippet of the letter, writing utensil, you writing your letter in a bay window, etc)
3. Post the photo and use the hashtag #BrindaLetterChallenge and tag us @ifyouknewme.show
3. Tag one friend to invite to join you in this challenge!
Who in your life could you write a letter to? Your kids? Your friend? Letters can be so powerful! It doesn't need to be long. Just from the heart
We're doing the challenge throughout the month of February!