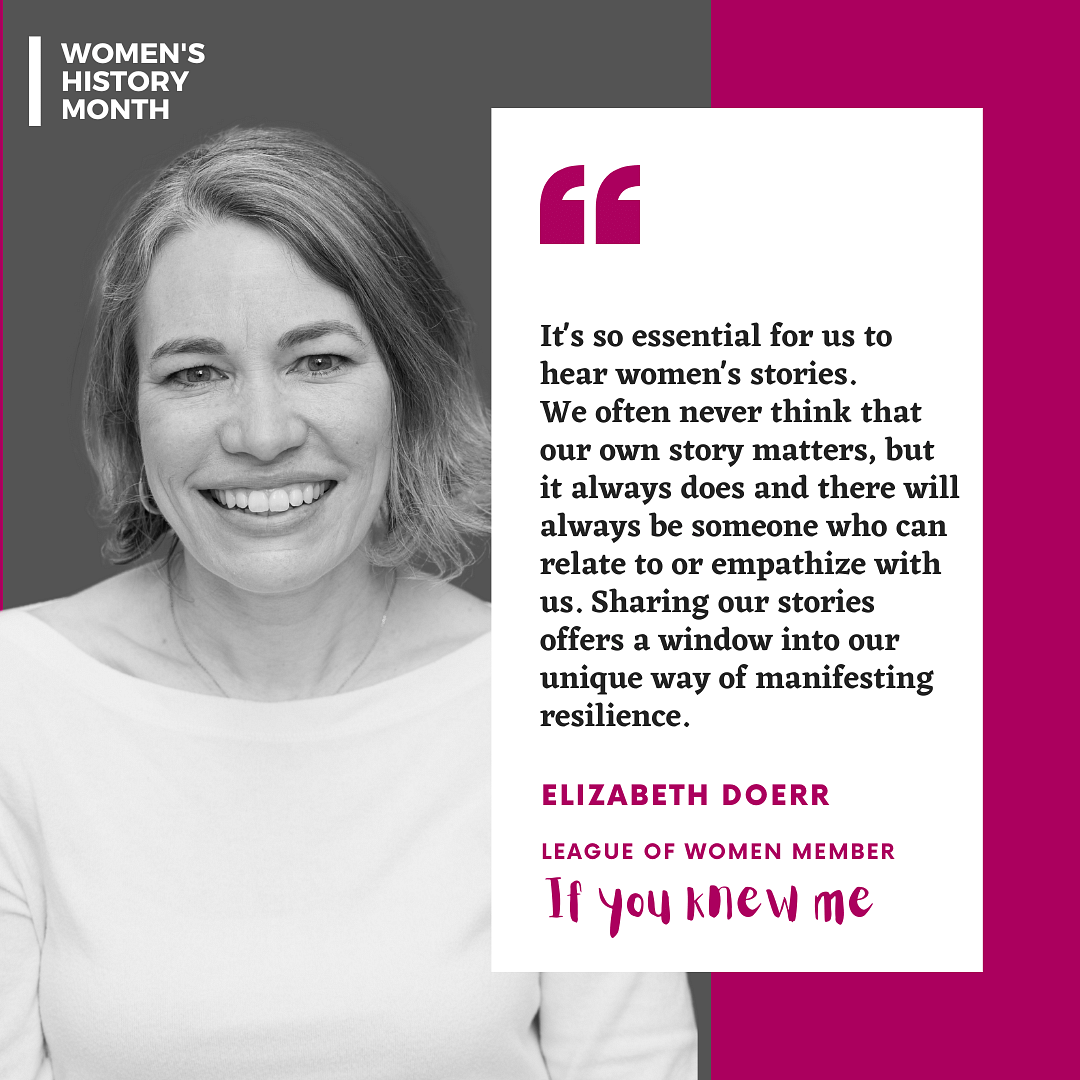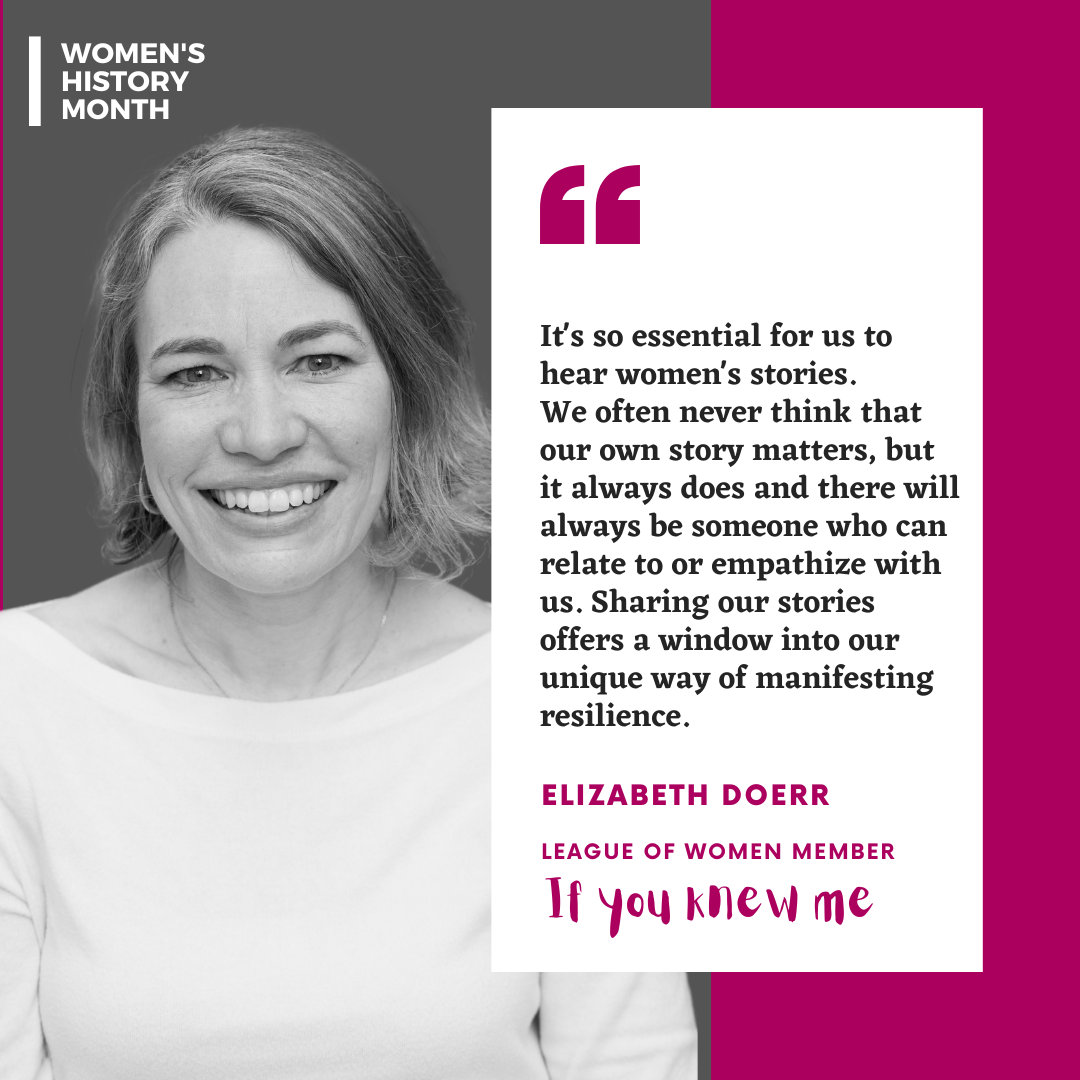 We continue to celebrate!

It's National Women's History Month. This year's theme is "Celebrating Women Who Tell Our Stories."

At If You Knew Me, we tell powerful stories from the inner lives of women. Our podcast show documents, shares and elevates women's true stories.

In late 2022, we formed a League of Women to support and expand our mission. We selected eight women leaders – forward-thinking ladies who wanted to bring an open-mind and open-heart to the work of documenting women's true stories.

This month, we are celebrating our League Ladies, one by one, and highlighting their diverse beliefs in the power of capturing and publishing women's stories.

Meet Elizabeth Doerr, a founding League member.

Elizabeth Doerr is a writer, mother, and small business owner in Portland, Oregon. She writes about issues of #socialjustice, #parenting, #travel, #resiliency, and #climatechange. Her first book, co-written with @Lynn Peterson, Roadways for People: Rethinking Transportation Planning and Engineering is out now, published by Island Press in December 2022.

Elizabeth earned a Maryland/Delaware/DC Press Association award for her 2015 Baltimore City Paper story about street harassment, "Stop Calling Me 'Baby.'" about women's experiences—including her own—with street harassment.

You can find her work in Parents.com, Bloomberg CityLab, Scalawag Magazine, Portland Monthly, and Baltimore City Paper among other publications.

Elizabeth is principal and founder of social impact communications and writing firm, Doerr&Co and co-founder of the community for writer-moms, Scribente Maternum. She also helps authors get their books out into the world by offering book writing and editing services.

Elizabeth says: "It's so essential for us to hear women's stories. We often never think that our own story matters, but it always does and there will always be someone who can relate to or empathize with us. Sharing our stories offers a window into our unique way of manifesting resilience and If You Knew Me offers a convening point for support and community among women."

We appreciate Elizabeth's astute writing skills, ingenuity and sense of possible.
You can join us and support our work of documenting women's stories by becoming a show patron, making a donation via the button on the top of our site, or being in touch with ideas for great stories.